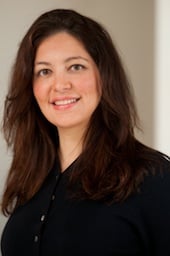 Genevieve Thornton is the Director of Marketing at the Institute for Energy Research. In her role, Genevieve oversees marketing outreach to coalition partners, Capitol Hill staffers, industry partners, and donors.

Prior to her role at IER, Genevieve worked in marketing and sales for a private industrial textile firm and several media companies, including CNBC, Comedy Central, and NBC.

Thornton received her BA from Columbia College of Columbia University and her MBA from Columbia Business School.