Yesterday, the Obama administration announced it was extending nearly 1,400 deep-water oil and gas drilling leases to make up for delays caused by last year's drilling moratorium. That sounds like good news, but given the Obama administration's anti-energy track record, you know there's a catch. Turns out, there are multiple catches.
First of all, this announcement shouldn't be something the administration should pat itself on the back for. The administration should have approved these extensions months ago. These leases are valid contracts to explore and drill for energy and the Obama administration halted those activities. Yes, one could argue about the necessity to halt drilling, but if you believe in the basic concept of fairness, you can't argue that the leases shouldn't be extended to compensate for the time that was lost during the moratorium and from bureaucratic obstacles thereafter.
Second, there are a lot more leases that the administration has not extended and were nevertheless affected by the drilling moratorium and the new compliance requirements. The 1,400 extended leases are only deepwater leases that are set to expire by the end of 2015, while there are thousands more leases that expire after 2015 and thousands more leases in shallow water that the administration did not extend.
The Obama administration has sort of done the right thing by extending these leases. But they have a lot more to do to make it right and to get drilling levels back to where they were prior to the drilling moratorium.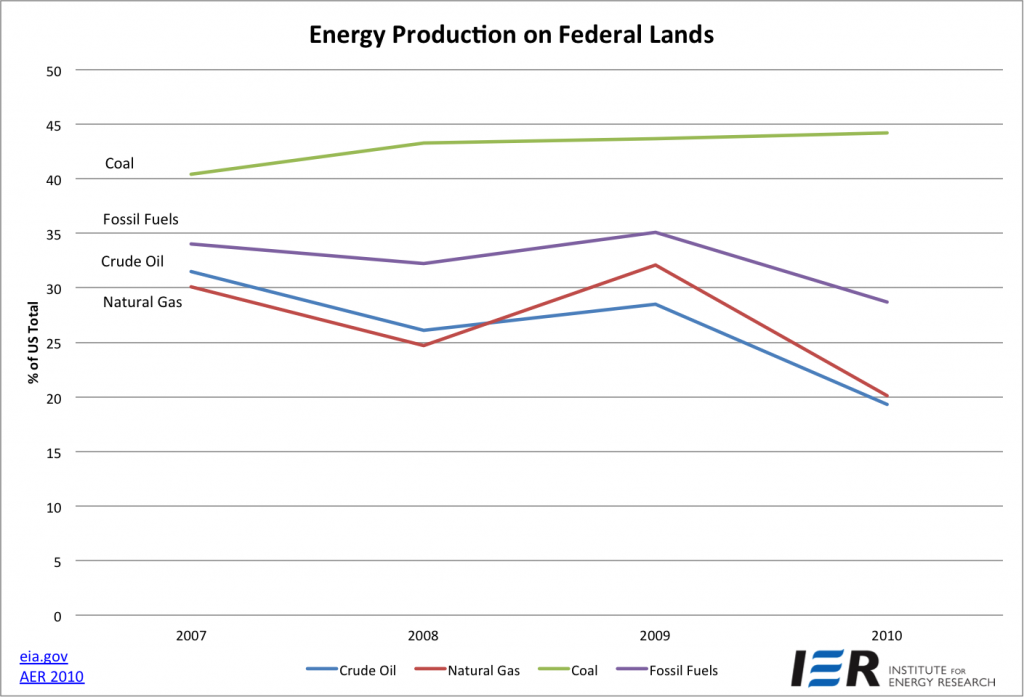 As the chart above illustrates, oil and natural gas production on federal lands are falling because of the administration's policies. If the administration is serious about creating jobs and growing the economy through affordable energy, they will extend all of the leases in the U.S. that were affected by the moratorium—and that includes leases onshore that the administration halted as well.