It is well known that oil production on federal lands has languished in recent years amid record production on state and private lands. Yet Interior Secretary Sally Jewell claimed the exact opposite in a recent speech at the Center for Strategic and International Studies.
Either Sally Jewell is dangerously ignorant about oil production on federal lands or she is being dishonest. Jewell claims there has been "dramatic growth of oil production on public and tribal lands."
In FY2013, oil production on federal lands increased a whopping 1 percent, according to EIA. This is not dramatic growth. If Jewell wants to see dramatic growth, all she needs to do is look at production increase on non-federal lands, which increased 21 percent in FY 2013.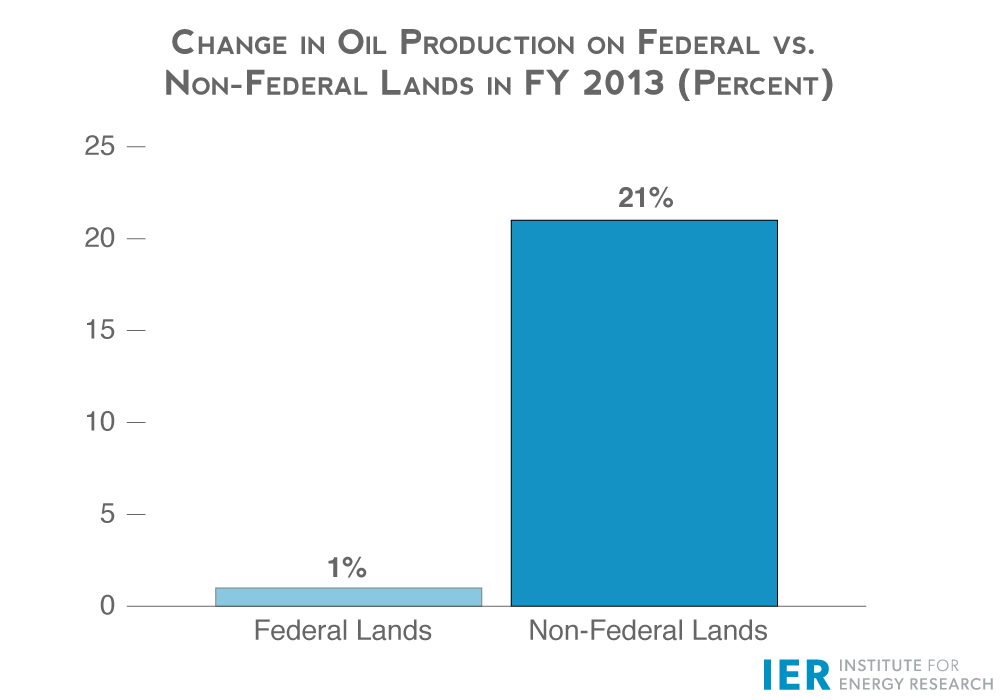 According to a report from the Congressional Research Service, since 2009 oil production on federal lands is down by 6 percent and natural gas production on federal lands is down 28 percent. This is particularly striking because since 2009 overall oil production on non-federal land is up by 61 percent and natural gas production on non-federal land is up by 33 percent. [more info]