Dear Friends of American Energy,
There is a new crisis in the Gulf of Mexico. On April 30th, the Obama Administration placed a moratorium on deep water drilling and exploration in the Gulf.  This will cause widespread job loss for a region already reeling from the economic effects of the BP oil spill.
The consequences of the moratorium are not isolated to the oil and gas industry. When drilling companies are forced to stop work or leave the Gulf, the negative effects spill over into the local community: hotels, restaurants, medical services, entertainment, schools, construction – people of all walks of life are affected.
For this reason, Americans are fighting back. On July 21, the hard-working citizens of the greater Lafayette, Louisiana area came together for the Rally for Economic Survival. The message of the rally was simple: end the moratorium.
We were lucky enough to capture a few personal stories from the rally that express the economic hardship of the moratorium, and you can see them by clicking the picture below.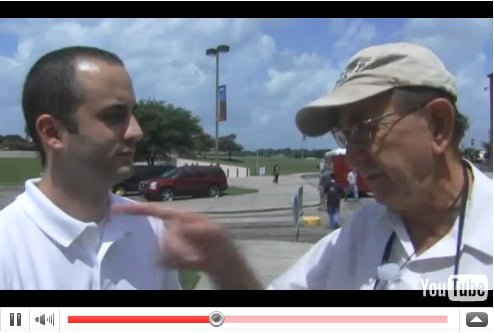 "A New Crisis in the Gulf: The Offshore Moratorium"
3 minutes, 14 seconds
WATCH NOW
Thank you for your continued support and awareness.