One year ago, the Deepwater Horizon explosion sent shock waves through the Gulf coast community.  This devastating tragedy should not soon be forgotten.  But, what can we learn from it?
Over the past year, scientists, engineers, and a host of other specialists have worked diligently to make sure that a tragedy like the Deepwater Horizon accident never happens again.  A consortium of companies created the Marine Well Containment Company which designed a containment system to prevent liquids from escaping into the water in the case of another blowout.  Also, the Helix Energy Solutions Group developed a floating oil production facility, ready to deploy in the Gulf.  Both of these systems are capable of containing a blowout that is deeper and larger than the Macondo well.
These technological developments should be seen as a legacy of what we have learned from the Deepwater Horizon.  Unfortunately, the Obama Administration is instead making a domestic energy freeze its legacy of the Gulf oil spill. The administration decided to freeze most drilling in the Gulf while dismissing respected scientists and industry experts whose safety recommendations would have allowed for more robust production.  To this day, the Obama Administration continues to kill jobs in the Gulf and around the country by withholding the necessary permits to responsibly explore for domestic energy.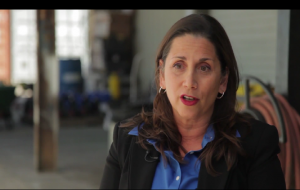 IER, along with the Heritage Foundation, recently traveled to the Gulf coast to hear first-hand how the moratorium and 'permitorium' are affecting people.  Their stories show the economic destruction that the Obama Administration is imposing on these everyday Americans.  CLICK HERE to watch their stories